Following a referral by the Korneuburg Regional Court, the CJEU ruled in C-589/20 that a passenger's fall "for no ascertainable reason" on a mobile staircase provided for passenger disembarkation, falls under the term "accident" as defined in Art 17 of the Montreal Convention (MC).
In his review of the ruling in the International Journal of Tourism, Travel and Hospitaliyt Law (IJTTHL) Michael Wukoschitz sets out the case law of national courts of various jurisdictions (including non-European courts) on the definition of an accident under the MC, which until now has always required an external impact on the passenger. However, if the reason for the fall is "non-ascertainable", there is no proof of such an impact. Although the Advocate General had also expressly referred to this requirement in his opinion, for the CJEU an "unforeseen, harmful and involuntary event" is sufficient for the existence of an accident – apparently regardless of what triggered it. The CJEU does not explain why it departs from decades of established case law in the MC Member States, leaving the practitioner rather perplexed.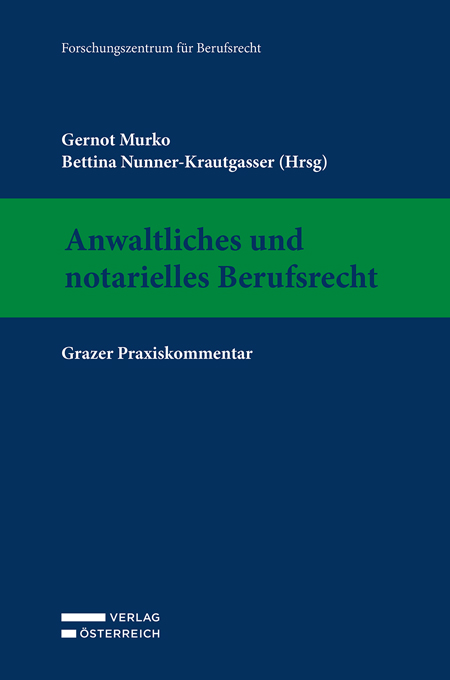 Professional law is of considerable importance especially in the classical legal professions of attorneys and notaries. The newly published "Grazer Praxiskommentar" covers all essential professional regulations for attorneys and notaries. The commentary, published by Verlag Österreich and edited by Gernot Murko and Bettina Nunner-Krautgasser, is dedicated to all current legal issues concerning the exercise of the profession after the BRÄG 2022, taking into account the case law of the highest courts. Practical checklists and tips complete the work, which should not be missing in any lawyer's or notary's office. Petra Cernochova (together with Bernhard Fink) is responsible for the commentary on the Lawyers' Bar Exam Act (RAPG) as well as §§ 13-16 and 22-23 of the Code of Professional Conduct for Attorneys 2015 (RL-BA 2015) concerning financial governance and professional fees as well as the assumption of substitutions for domestic and foreign lawyers.
Comment available here>>
You need our assistance? Contact us now to arrange an initial consultation.