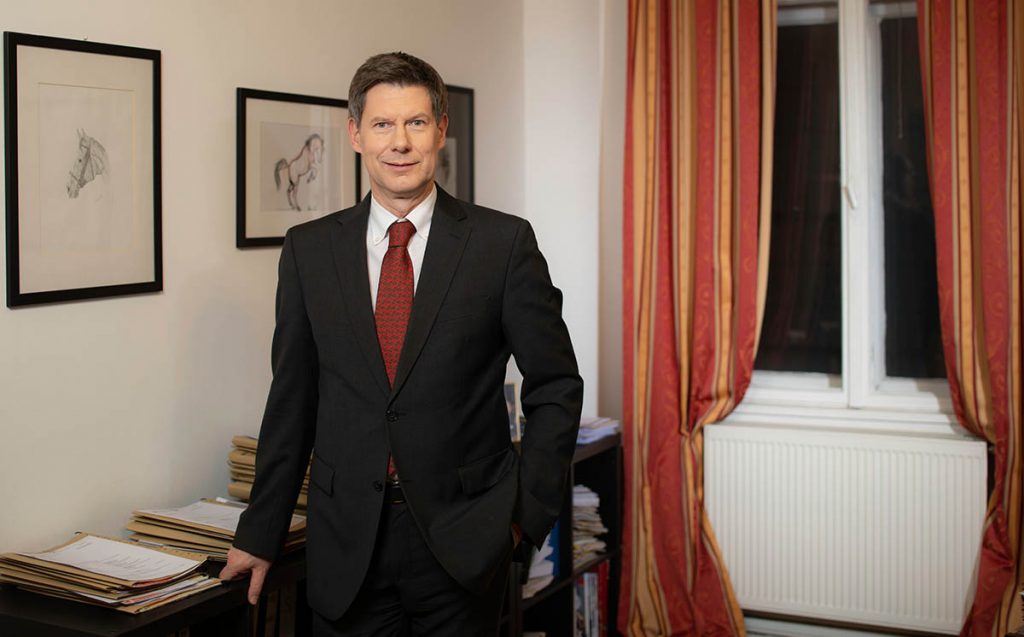 Attorney at Law (in Austria) since 1996
Assistant Director of POLYTOURS Travel Agency 1988-1998
President of International Forum of Travel and Tourism Advocates (IFTTA) 2008-2016
Austria Correspondent of the travel law journal "ReiseRecht aktuell"
LANGUAGES:
Diverse TEACHING and LECTURING activities, inter alia with Austrian Media Academy, University of Girona (European Master Tourism Management), MCI Management Centre Innsbruck (Master Program Entrepreneurship & Tourism), FH Joanneum Bad Gleichenberg (Master Program International Hospitality & Spa Management), University of Applied Sciences for Management and Communication Vienna (FH Wien – Bachelor`s Program Tourism & Hospitality Management), TISC Tourism International Scientific Conference and with various intl. associations and organisations including UNWTO, DACH and IFTTA.
MEMBERSHIPS:
Vienna Bar Association
Advocatur – Supra-local Cooperation of Independent Law Firms
Viennese Judicial Association (WJG)
European Lawyers Association (DACH)
German Bar Association (DAV)
German Association for Travel Law (DGfR)
Intl Forum of Travel & Tourism Advocates (IFTTA)
Intl Travel Law Network (ITLN)
European Air Law Association (EALA)
Austrian Association for Industrial Property and Copyright Law (ÖV)
Intl Association for the Protection of Intellectual Property (AIPPI)
Intl League of Competition Law (LIDC)
Working Group of Publishing House Counsels (AGVJ)
RECENT PUBLICATIONS:
Air Passenger Rights in a Maze between Dogmatics and Casuistics (RRa 2021, 51)
Commentary on sec. 2 and 11 to15 PRG, in Bammer (Editor), Package Travel Act [2019] (jointly with Katharina Scherhaufer)
European and international Developments in Travel Law, in Saria (Editor), Yearbook of Tourism Law [annual edition since 2009]
Sustainable Tourism and Consumer Protection – Perfect Match or Contradiction? (in Franceschelli/Morandi/Torres (Editors), Sustainable Tourism Law [2018]
PRACTICE AREAS:
Travel- and Tourism Law
Aviation Law
Accommodation Law
IP-Law
Copyright Law
Unfair Trade Practices
Advertisement
Media Law
Life Sciences
International Purchase of Goods
Trade Law
Dispute Resolution
Contact Dr. Michael Wukoschitz!
You need our assistance? Contact us now to arrange an initial consultation.